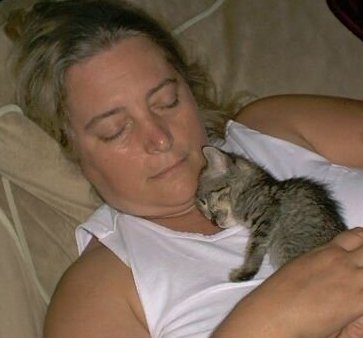 Namaste Bayard,
This is my third day on the site. I am one of those who couldn't afford it but put it on my credit card anyway, as this is that important. And nine dollars, my goodness, I will make myself afford it! (I thought the price was a typo.) I watched the movies straight through and then went back and watched the first half again. The more I did the accessing, the finger checking, the more I started to remember something.
Thirty years ago, I sat down
one day and asked God if S/he was real and said if you don't answer me in a way I can understand then that's a no and I'm not asking again. I wasn't being arrogant, I was just done with the begging game. Boom! I was hit with a bolt that ran through my spine and filled my body, and suddenly there was Presence inside. I started asking questions and the answers came. At that time, there was a radiance that I saw visually, and when a choice came up, I would ask, and the way to go would be illumined. I loved it. I called it Silentsinger.
Religious / Spiritual testing

Seth FRIEDMAN, D.C. -
spiritual insights
Dr. Armando Souffrent,
Catholic Priest - release

Desaree - Conversations
with God
Sometimes I would be guided to pick up a guitar and this music would pour out of my mouth, complete songs, all devotional, many from the perspective of God talking to me. This lasted for a year and then one day it stopped. There was only void. I was disconnected and could not find a way to get this back. Until last Friday. Someone who attuned me to Reiki from the UK sent me an email with your web address. I noticed today that I am beginning to perceive that 'guiding light' again as I go through the site. Thank you for this, and here is a big hug, heart to heart
-- Maureen Nielson