The Harmonic is your portable computer in the sky
It's like a computer - but a very sophisticated one, like C3PO, who can interact with you. It does calculations beyond the questions you ask it. The difference between the Harmonic and a computer is that the Harmonic is alive; thinks, feels, and has definite opinions. You can strike up a nice friendship with the Harmonic. It's like a faithful dog. And a dog with an attitude.

And, like a computer, it's your tool. It enables you to do Harmonic accessing. Here's a little description of its range of operation.
It enables you to follow threads to cures.

The Harmonic will pop your fingers open when it's doing any requested thing for you

If this doesn't happen within, say, thirty seconds by the clock, reconnect, then repeat the phrase you're using, again with your finger cocked. The first time you do this may take longer than subsequent times -- usually it will happen within five seconds -- because maybe you're not in such great shape right now.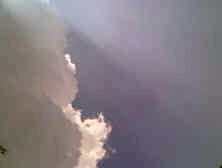 Isn't that simple?
The Harmonic is also bringing your organs, glands, lymph system, and the like into alignment. In one of the applications of Skill 1, you will teach yourself more about what's happening when you bring your organs into alignment, and also some surprising things about what makes them go out.
It will also awaken your Koan Mind.
Since there are so many things that work, some of which you already may be doing, why is it worth it to teach yourself Harmonic accessing? And why do we think it can stop the plague?